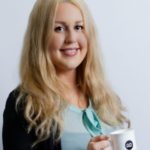 Looking at PPC with 2020 vision
Every new year introduces a wealth of pay-per-click trends, features and changes. As we take the plunge into a new decade, what can we expect? Alix's talk will explore predictions and expected changes to look out for in the year ahead.
From the organiser: Alix is a very smart cookie on the PPC front. It's been a long while since we had a dedicated PPC talk, so this should be very good.