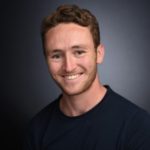 Link Building with Longevity
Link building has changed beyond recognition in the past decade. And there's plenty of link building activity very much frowned upon by Google. So how do we go about building Google friendly links that will boost your SEO efforts today, tomorrow and for years to come? Christopher will share tactics and advice on acquiring links whatever size of business you are.
From the organiser: Initially Stacey MacNaught was scheduled to do this talk, but shortly after announcing it, she realised she could no longer honour the date, at which point she asked her employee Christopher to fill in for her, covering the same talk topic. Thanks Christopher!