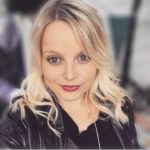 An SEO's Guide to Website Migration
In this talk, Faye will take you through the necessary steps you need to take to ensure a successful website migration, how to avoid the loss of organic traffic and search visibility, and why migrations often fail.
From the organiser: We've had a couple of on-site/technical SEO talks in the past, but nothing related to migrations specifically. It's an important topic – get it wrong and the results can be disasterous – so Faye's talk will be critical for anyone planning one in the future.