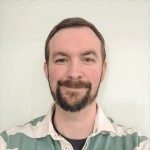 The 6 Step Program for Delivering Great Digital CX
Given that improved customer experience is listed as the number one priority for the vast majority of major organisations by their shareholders and boards, you'd have thought organisations would be great at it. And yet according to every survey done, most people loathe interacting with most organisations. So why is that, and how do we fix it?
The big problem is that organisation's departments are often siloed, and Google and Facebook and co are getting more and more aggressive with keeping users on their own properties. This leads to organisations being incapable of working holistically to deliver good customer experience, at the same time as the landscape they're in shifting faster than they can adapt.
Addressing this means changing how organisations operate and make use of digital tooling to operate, and how they present themselves through digital platforms to the world. We'll be looking at how both can be delivered effectively to deliver a better run organisation which people actually like.
From the organiser: Pete's background is in technical SEO but in recent years has shifted to CX – and it looks to be a really informative talk.