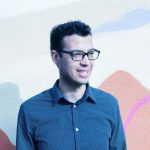 Friends with benefits: how to integrate your SEO and PPC for better results
PPC and SEO teams sometimes knock heads or don't converse as much as they should. In this talk, you'll learn how to connect data from both sources to mutually benefit your digital marketing strategy, including:
How much you would be paying if organic traffic wasn't free
Where you can optimise your PPC spend due to strong SEO coverage
Breaking down branded vs non-branded traffic
How to identify keywords with weak SEO coverage but high PPC conversions
Combining your CTR to discover brand coverage
From the organiser: Gus is an informative, engaging and fun speaker – we're delighted to have him speak at Cardiff SEO Meet. He's making the trip all the way from Dublin, and I know you'll all give him a warm Welsh welcome!